7 Real-World Examples of How Brands Are Using Big Data Analytics
The importance of big data analytics for businesses is unparalleled, given the rapid advancement in AI and machine learning technologies. It has become a major part of enterprises, small and large, to inform their business decisions and strategies.
Global spending on big data analytics (BDA) solutions is expected to grow at a CAGR of 12.8% over 2021-2025. By 2029, the market is projected to reach a staggering USD 655.53 billion.
Companies have rapidly increased their adoption of big data analytics techniques, so that hey can manage and analyze large data sets in real time. Utilizing these insights, they can understand patterns, associations, and trends related to consumer behavior and interactions. The information can be further used to acquire insights into their target market, understand the ideal audience segment, and create a better customer experience.
To better clarify how big data analytics helps, let's look at real-world examples of how brands use big data analytics.
1. Amazon
Amazon is a leading e-commerce brand ranked as the second Fortune 500 company in the USA. A major factor contributing to the company's fast growth is its database.
The company collects, stores, processes, and analyzes customer information to make better decisions. Amazon further keeps track of what items were purchased, viewed, the shipping address, and the reviews.
Here are a few ways in which Amazon relies on big data:
With big data, prices are set according to the activity on the website, product availability, shopping patterns, item preferences, and other factors. Product prices are further changed after every 10 minutes as big data is analyzed and updated. So, following big data analytics models, Amazon offers competitive prices to customers.
Amazon focuses on every user activity, from purchasing to putting products on Wishlist or even looking at it. This information is then used to recommend the same product or similar ones to them when they return to the shop. In this way, they use big data to encourage purchases and enhance the shopping experience.
Amazon's licensed anticipatory delivery model deploys large amounts of information for anticipating the items a person will probably purchase, their delivery date, and delivery location. The products are shipped off the main stockroom to facilitate quick transportation once the customer requests them.
2. Netflix
Netflix has become one of the biggest online platforms for streaming TV shows and movies by using big data analytics. With over 232.5 million subscribers, the company gathers enormous amounts of data, which plays a key role in positioning the streaming service as the industry leader.
The company collects customer interaction and responses to a TV show. For instance, Netflix may find the date and time a user watched the show, if it was paused and resumed, or if people even finished the whole episode. They may store screenshots of scenes people have viewed repeatedly, the rating given, the number of searches, and what terms are being searched for.
With this information, Netflix makes every possible decision, from predicting what users want to see next to developing their original content.
Netflix even uses big data to conduct custom marketing. They understand what a viewer would like to see and develops campaigns with marketing material that shows them precisely that. Moreover, Netflix follows this same approach with the artwork of their TV show, displaying a different image depending on the subscriber content preferences gathered through big data.
3. Apple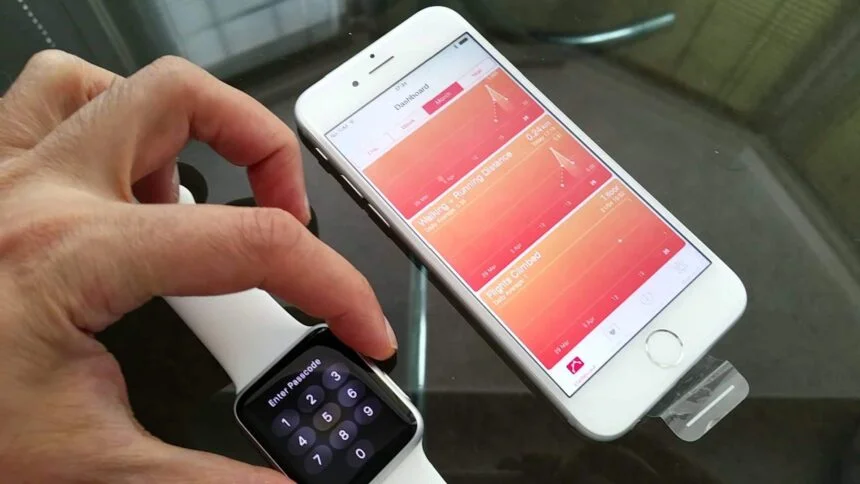 The list of how brands are using big data analytics would be incomplete without mentioning the world's largest technology company. Apple is always ahead of its time regarding technology, so it is evident that it relies extensively on big data.
Using big data, the company learns how consumers are using apps in real life and changes future designs to address customers' needs.
Furthermore, Apple is making use of Big Data with its wearable technology – the Apple watch – to collect consumer information better at a record pace to measure health and enhance lifestyles. This information will be used to prevent the rapid rise of diseases, treat medical disorders, and even support better protection against sickness. Apple has, in fact, tied up with IBM to use digital health information collected via the Apple watch.
The partnership between Apple and IBM is also looking to deploy big data to develop health-related apps that can be used with Apple devices.
4. Google
Another key name to mention in how companies use big data analytics is Google. The popular search engine has developed various open-source techniques and tools in the big data ecosystem. Because of that, they can explore millions of websites and fetch users the right information within seconds.
How exactly does this whole process take place?
First, Google uses big data analytics to understand user requirements based on several parameters such as search history, trends, locations, and more.
Then, it goes through an algorithm where complex calculations are carried out. It intends to match the questionnaires entered with all the available data.
Next, the Google algorithm determines whether the user is searching for people, facts, news, or statistics and retrieves the needed data from the appropriate feed.
The search engine ultimately shows the ranked or sorted search results regarding authority and relevancy designed to match the user's requirements.
5. American Express
Big Data analytics is at the center of American Express's decision-making. It's precisely deployed in two key areas: detecting fraud and possible churn.
The company uses a vast amount of data it gathers from merchants and cardholders to make fraud assessments within seconds. This data includes cardholder membership information, merchant details, and spending trends to track whether or not transaction activity is legitimate.
Realizing that the traditional business model no longer is enough for the large data and analysis it wanted to handle, the company moved to the age of Big Data. It deployed NoSQL databases to support large-scale machine learning applications.
Amex or American Express employed ML in various use cases, including customer churn prediction. By analyzing historical transactions and more than 100 variables (that define customer behavior), Amex developed an ML model to determine potential churn and customer loyalty for their service.
6. Starbucks
Starbucks is a global brand with a chain of coffeehouses and roastery reserves, using big data analytics to support personalization and deliver a better customer experience.
Their mobile application and reward programs enable them to collect customer data, further informing them about their buying habits. Starbucks then uses this data to recommend products to its recurring customer, develop better marketing strategies, and modify menus and product offerings to meet customer preferences.
With big data analytics, they also offer customers products based on the weather, season and even their present location. It further allows them to send personalized emails with offers to customers who have not visited their stores for a few days to re-engage them.
Notably, big data analytics plays a crucial role in driving the success of their stores. The coffee behemoth uses data to determine the potential outcome of opening stores in new locations, considering location traffic, demographics, and customer behavior. With this assessment, Starbucks can accurately estimate the success rate and choose locations that indicate growth.
7. Spotify
Spotify is a rising audio streaming and media service provider that has delved into big data analytics practices and tools. The music-streaming company proudly hosts 210 million users and has a lot of data to use and analyze. They collect data related to music playtime, devices used for playing, and regional and demographic data as well.
With all this information, Spotify can come up with strong insights to refine listeners' experience and enhance revenue.
Spotify has launched the "Spotify for Artists" application that uses data analytics to provide valuable insights about their audience. Artists can understand their listener's behaviors and preferences, including the top cities where their music is saved or streamed. This enables them to make informed decisions when planning tours based on where they have the most fan base.
Summing Up
We've gone through how brands are using big data analytics to enhance their marketing strategies. The top brands range from big names within the e-commerce to the music industry, financial business to food and beverage and entertainment, proving that big data plays a key role everywhere.
Today, to generate growth and revenue, companies must listen to their consumers' pain points and collect relevant data to help address those issues. And with advancements in technology and the rapid development of machine learning and artificial intelligence, big data is readily available for organizations to utilize to their benefit.
--
Subscribe to our Newsletter
Get The Free Collection of 60+ Big Data & Data Science Cheat Sheets. Stay up-to-date with the latest Big Data news.